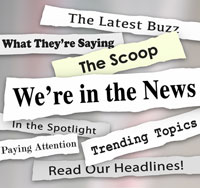 B
Classmates in the E-News
This page provides electronic links to articles featuring our '61 classmates in magazines and newspapers.
Bart and Susan Winokur endow a Distinguished Professorship for the Public Understanding of Science and Mathematics with a gift of $5 million to Cornell, Cornell Chronicle, June 2023.

Don Rubell presented the Intercollegiate Tennis Association's highest honor, the 2022 ITA David A Benjamin Achievement Award. Wearecollegetennis.com, August 2022.

John Swanson to receive 2021 Cornell Engineering Distinguished Alumni Award. The award, established in 2018, celebrates the accomplishments of graduates whose leadership and vision have been truly transformative and who have brought great pride to their alma mater. Cornell Engineering Online Magazine, Spring 2021.


Allan Metcalf featured in Cornell Alumni Magazine article by Brad Herzog, "In a Word", describing Allan's new book The Life of Guy and his role as the ultimate word maven in academia, Cornell Alumni Magazine, November-December 2019.


David Waks lays claim to being first "computer geek" at Cornell. As noted in The History of Computing at Cornell by John H. Rudan, David wrote the Cornell Assembly Program, used by most Cornellians as their primary programming language, in 1959-1960 while an undergraduate math major. Alumni Profile, Computer and Information Science, 2019.


Jack and Rilla Neafsey endow the top academic leadership position at Cornell Tech, the Jack and Rilla Neafsey Deanship, Ezra Magazine, Fall 2017.

Gus Kappler featured in Albany TV special about Vietnam War vets who tell their stories and search for healing in the aftermath of the conflict. Gus was a trauma surgeon during the War. Also, see item below about the book that Gus wrote on his Vietnam experiences. WMHT-TV Albany, NY, September 8, 2017..

Bart and Susan Sternblitz Winokur make $10 million challenge gift to College of Arts & Sciences to help launch new Future Faculty Initiative, Cornell Chronicle Online, June 17, 2017



Marshall and Rosanna Romanelli Frank named as recipients of the 2017 William "Bill" Vanneman '31 Outstanding Class Leader Award, February 2017.


Jack Neafsey named as Frank H. T. Rhodes Exemplary Alumni Service Award recipient for 2016, August 12, 2016.



Phil Bereano debates the ethics of biotechnology, World Watch Institute newsletter, June 19, 2016.


Gus Kappler has recently published a book, Welcome Home from Vietnam, Finally, about his experiences as a trauma surgeon in Vietnam.The book was published by Xlibris and is available on amazon.com and barnesandnoble.com. In his earlier Sept. 23, 2014 campus presentation, "Battlefield Trauma: Vietnam to Afghanistan," Gus offered a harrowing glimpse into his Vietnam experience, Cornell Chronicle Online, September 24, 2014.


Bob Levy's photography featured in West U Connections, November 2015. See Bob's photo galleries at www.boblevy.org.


Allen Ross honored as Lawyer of the Year in NYC Litigation and Construction Law for second straight year, Duane Morris news release, August 2015.


Peter and Nancy Meinig named as Frank H. T. Rhodes Exemplary Service Award Recipients for 2015, June 15, 2015.
Peter and Nancy Meinig and their daughters contribute $50 million to create the Meinig School of Biomedical Engineering, Cornell Chronicle Online, June 24, 2015.



Harris Rosen featured in article "One Man's Millions Turn a Community Around", by Lizette Alvarez, New York Times, May 25, 2015.



Ken and Margie Blanchard featured in article, "People Power", Cornell Alumni Magazine, January/February 2015.



Michael Schwerner posthumously awarded the Presidential Medal of Freedom, our Nation's highest civilian honor, Washington Times, November 24, 2014.


Peter Meinig featured in Alumni Profile, Sibley School of Mechanical and Aerospace Engineering, Newsletter Fall 2014.



Burt Neuborne comments on how American democracy is trapped in a steel box built by the Supreme Court, Brennan Center for Justice Newsletter, April 2014.


Phil Bereano comments on the ethics of genetic engineering, Worldwatch Institute Newsletter, April 2014.



Laura Spero reflects on her dad, Don Spero, "My Dad, the World Champion", and his victory in single sculls in the 1966 World Rowing Championships, American Public Media Programs, December 2013.


Malcolm Beasley elected President of American Physical Society for 2014, American Physical Society Newsletter, December 2013.


Peter Meinig and Bart Winokur selected to participate in search for Cornell's 13th President, Cornell Chronicle Online, April 2, 2014.


Thelma Schoonmaker, film editor of "Wolf of Wall Street", discusses how to cut a film, Wall Street Journal, December 19, 2013.


Bart and Susan Sternblitz Winokur's gift enables appointment of Enzo Traverso as first Winokur Professor in the Humanities, Cornell Ezra Magazine, Fall 2013.



Sam and Judy Greenblatt celebrate their 50th Wedding Anniversary by bringing family and friends to Cornell Adult University (CAU), Cornell Chronicle Online, August 5, 2013.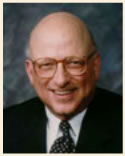 Professor David Lipsky receives Weiss Presidential Fellowship in recognition of his inspiring teaching of undergraduate students, Cornell Chronicle Online, January 15, 2013.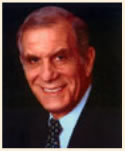 Richard Berkowitz named co-recipient of the King Faisal 2012 International Award for Medicine, Columbia University College of Physicians and Surgeons News, January 13, 2012.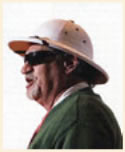 Narby Krimsnatch crashes Class of 1962 Reunion, alumni in uproar, Cornell Alumni Magazine, July/August 2012.



John Swanson makes $10 million gift to College of Engineering in support of undergraduate engineering project teams and the Academic Engineering Workshop, Cornell Chronicle Online, April 12, 2012.